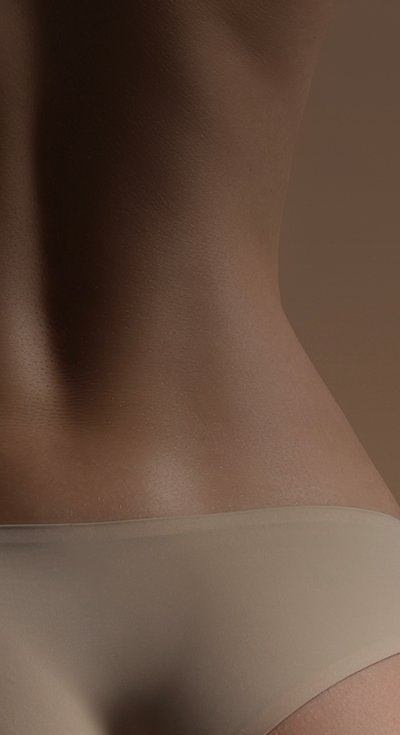 SHAPE YOUR BEHIND WITH A SLOPED FIGURE
Lower Back AirSculpt®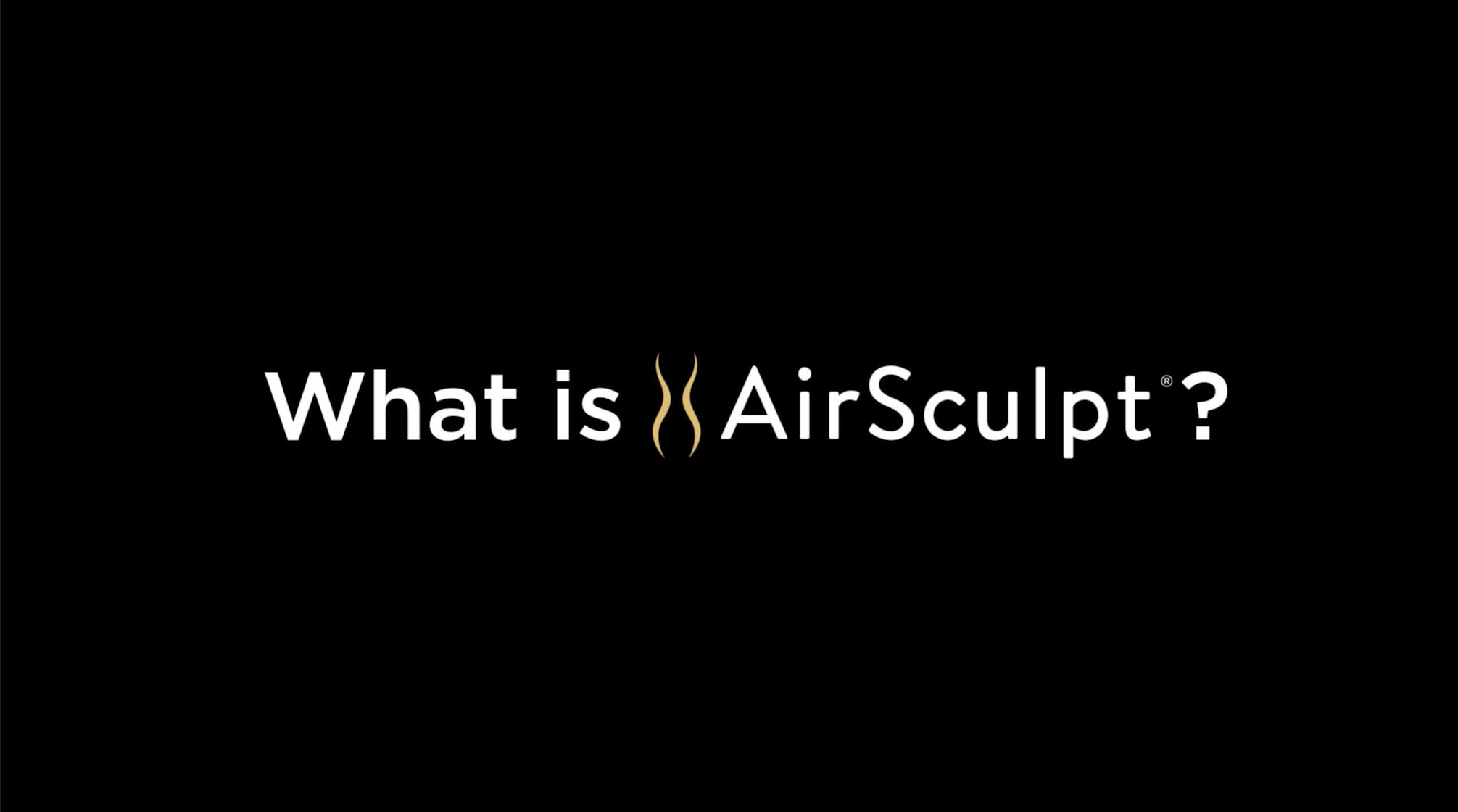 Patented Technology. Permanent Results.
Schedule a free AirSculpt® consultation with one of our specially-trained surgeons.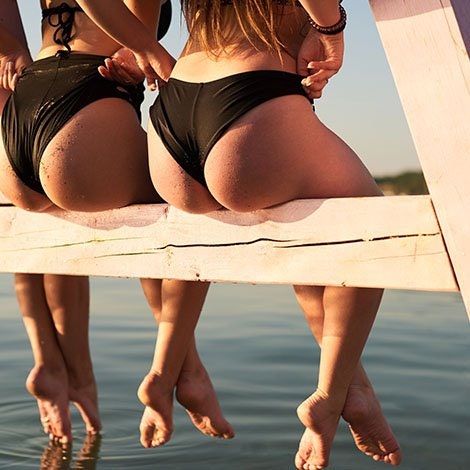 GET THAT BEACH BODY BACK IN NO TIME
Permanently Remove Your Tailbone Fat Pad
Certain areas of the body are prone to forming pockets of stubborn fat. The lower back is no exception, and having fat pockets in this region can make wearing a bikini an embarrassing feat. Although it may not be the most noticeable on a day-to-day basis, a fat pad above the tailbone can gravely impact one's overall figure and sense of self-confidence.
Invasive treatments like lower back liposuction can indeed remove large quantities of fat, but they do so with minimal finesse. Liposuction uses a cheese grater-like tool to scrape fat out abrasively, certainly not the best way to treat a highly fibrous area like the lower back. This manual procedure gives surgeons minimal control over the amount of material removed while causing patients significant amounts of pain.
With Lower Back AirSculpt®, you can accurately remove the rolls you wish to disappear without an invasive procedure. In addition, our patented technology enables surgeons to target your tailbone fat pad selectively while sparing the surrounding areas and muscle layers entirely. These elements mean you'll heal more quickly and achieve better results while enjoying the added benefit of tighter skin in the newly sculpted area!
AirSculpt® Benefits
Minimally invasive AirSculpt® is the next generation of body contouring. Designed to optimize both comfort and precision, our patented technology enables surgeons to physically pluck your fat by the cell, like berries off a bush. AirSculpt® reveals your body's natural contours by delicately targeting just the pockets of fat you want gone forever while completely sparing surrounding areas
24-48 Hour Downtime
Natural-Looking Results
No Scalpels or Stitches
Immediate Results
Minimally Invasive
Tightens Skin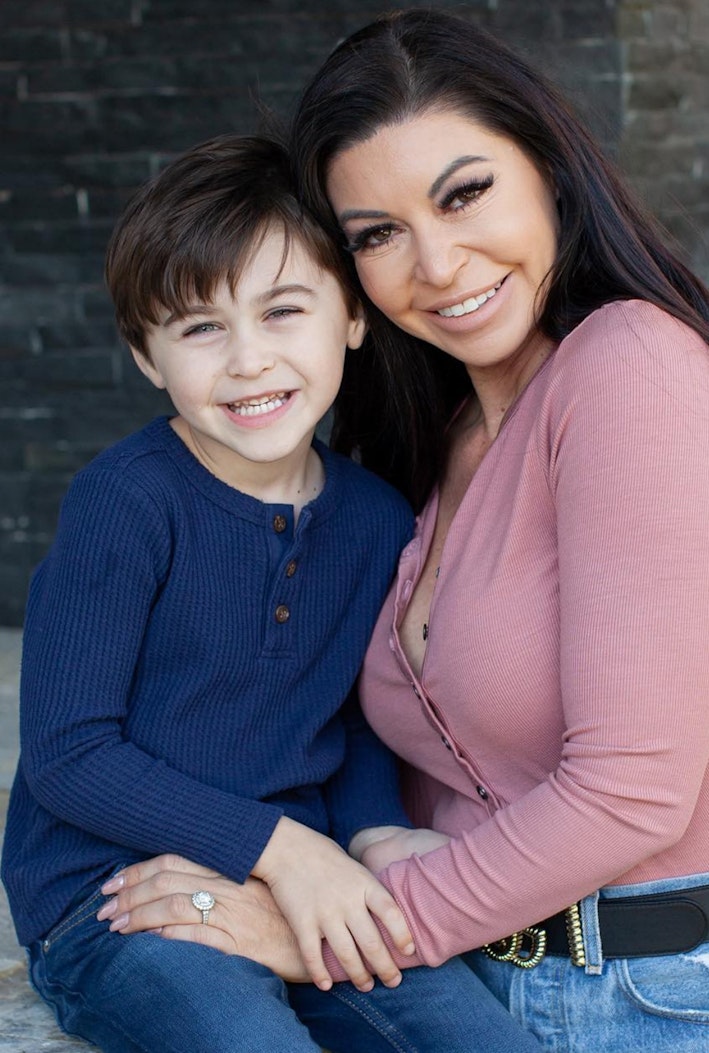 GET BACK TO WHAT MATTERS
24-Hour Downtime
AirSculpt® technology contours the body so gently that patients can get sculpted and return to work the very next day! Compare that with invasive procedures that call for weeks of downtime and drains for excess fluid. Not only is recovery quicker, but results also begin to appear as soon as one leaves the operating room.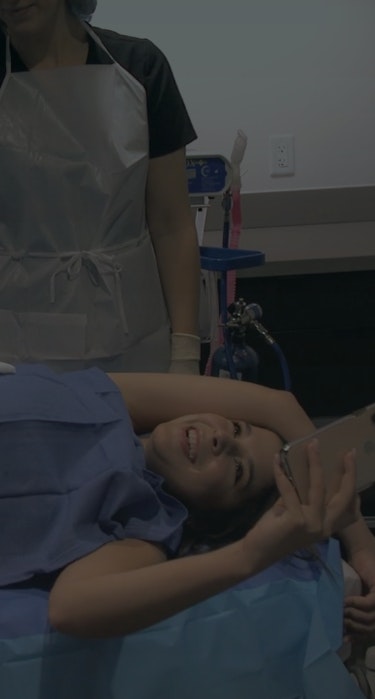 ELIMINATING UNNECESSARY RISKS
Awake the Entire Time
Elite Body Sculpture never uses general anesthesia, meaning patients remain awake throughout the entire procedure listening to music or chatting with a friend, nurse, or surgeon. Using local anesthesia drastically reduces risks while also allowing patients to be maneuvered during treatment to ensure perfectly balanced results.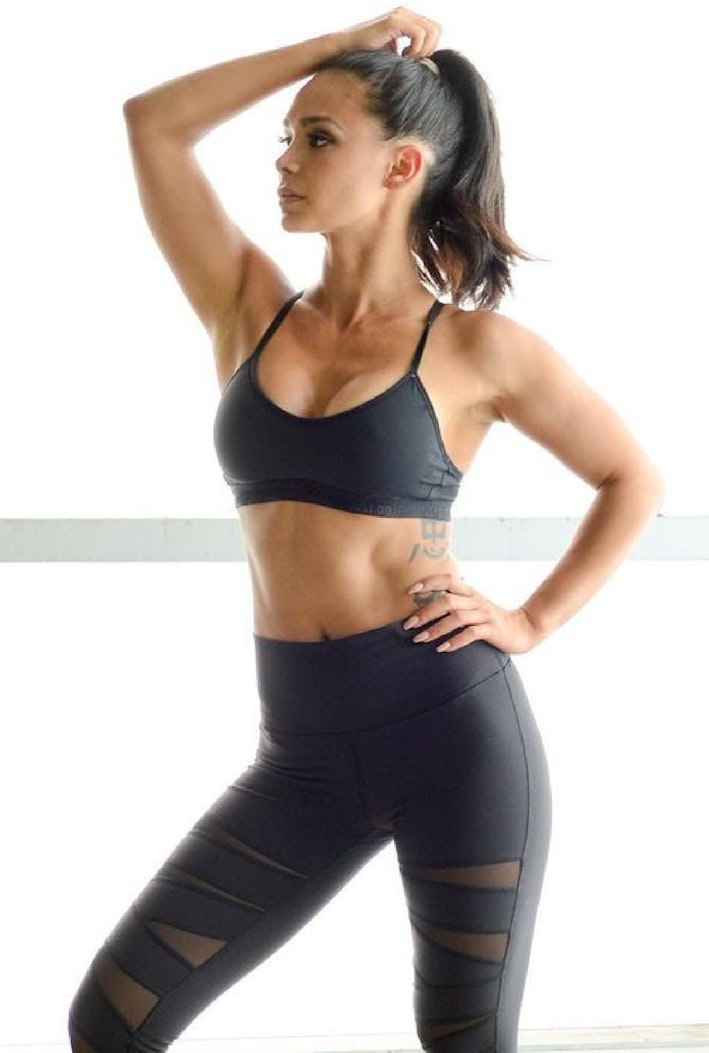 MAKING BODY SCULPTURE A SPA-LIKE EXPERIENCE
No Scalpels or Stitches
Rather than cutting large incisions with a scalpel, AirSculpt® uses a biopsy punch tool just two millimeters wide to create an entryway that heals with dissolvable sutures. Entry points wind up looking like mere freckle marks, and surgeons strategically make them in folds or creases where they can be easily concealed.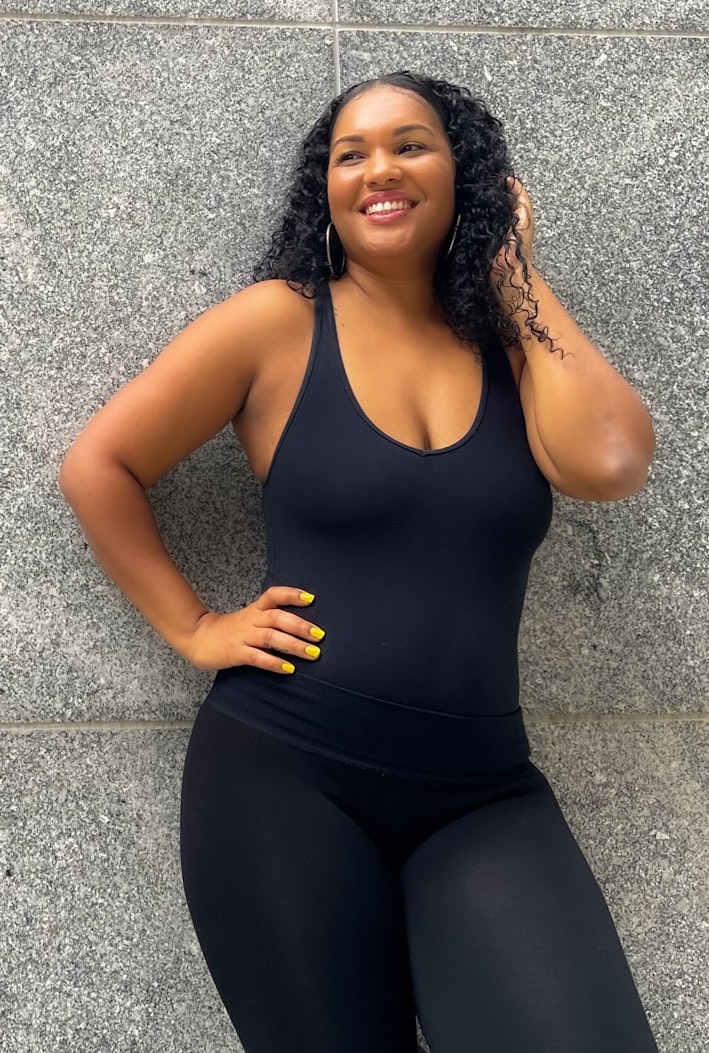 PERMANENT AND INSTANT TRANSFORMATIONS
Results in One Session
Don't settle for time-consuming procedures that require upwards of five sessions, only to deliver meager outcomes at best. At Elite Body Sculpture, there are no sessions, just permanent results with one single treatment. Patients walk out of our doors with instant results that get dramatically better with time.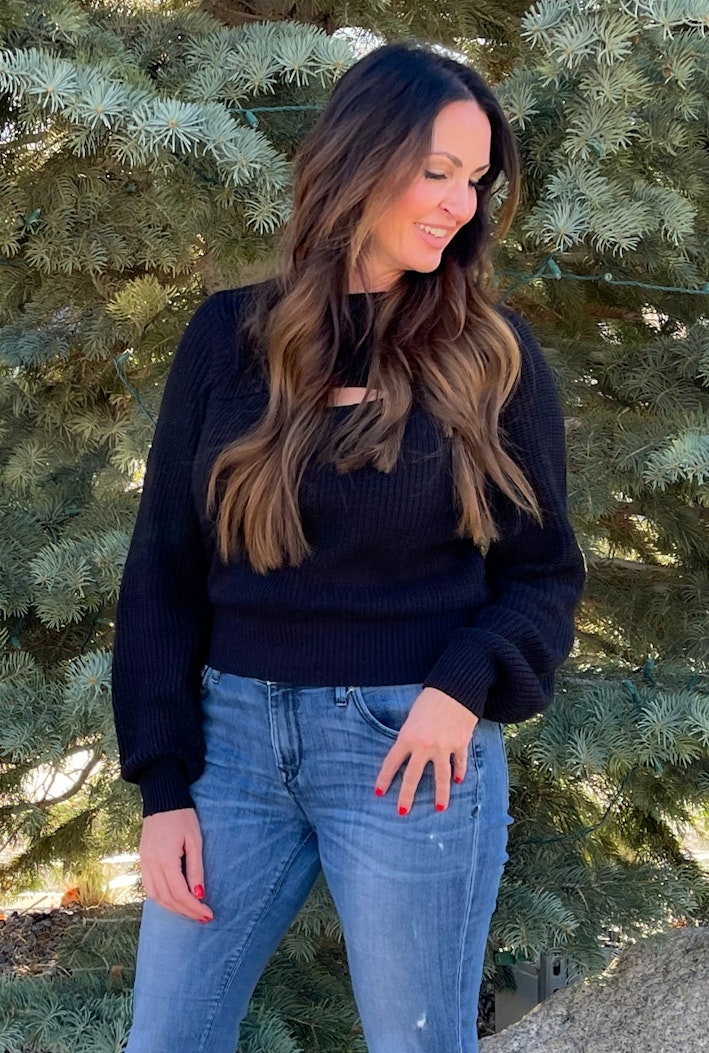 CUSTOMIZED TO YOUR PREFERENCES
Natural-Looking Results
Whether it's just fat removal or a transfer as well, our patented technology produces natural-looking outcomes that accentuate your natural curves and maintain desired proportions. Furthermore, AirSculpt® always leaves the treated area's skin tighter than before, meaning patients can skip the invasive lift procedure!
Real People, Real Results
Sensitive Content
These photos contain sensitive content which
some people may find offensive or disturbing
Sensitive Content
These photos contain sensitive content which
some people may find offensive or disturbing
Sensitive Content
These photos contain sensitive content which
some people may find offensive or disturbing
Sensitive Content
These photos contain sensitive content which
some people may find offensive or disturbing
Sensitive Content
These photos contain sensitive content which
some people may find offensive or disturbing
Sensitive Content
These photos contain sensitive content which
some people may find offensive or disturbing
Sensitive Content
These photos contain sensitive content which
some people may find offensive or disturbing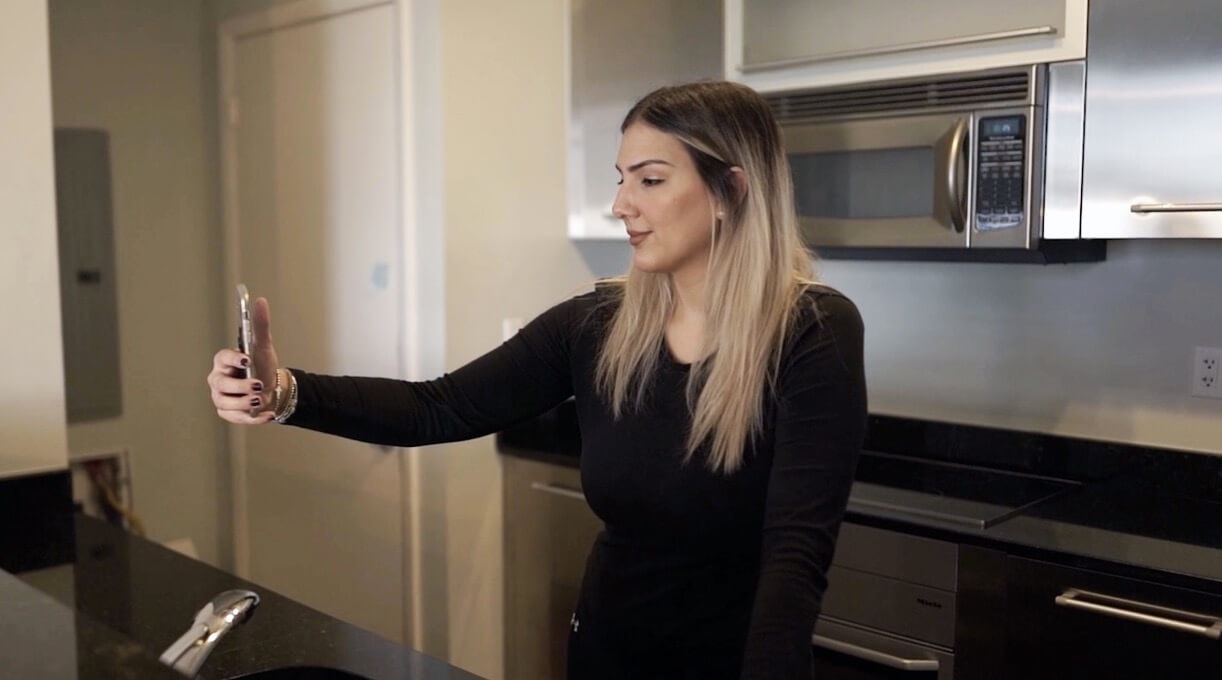 Begin Your Elite Experience
Virtual consultations are designed to be quick and easy! First, you'll have an introductory call with one of our patient coordinators. After the call, we'll send you a link to upload photos of your trouble areas. We'll respond within two days to review your photos however you prefer — E-Mail, Text, Phone Call, or FaceTime. You also have the option to video with a surgeon to discuss your options in further detail!
- Amber L.
Yelp Review
I was awake the entire time
"and even had a friend film the procedure for me. If you're considering AirSculpt vs. Traditional Liposuction, Elite Body Sculpture is the place to go."
- Frida B.
Google Review
Recovery was a breeze
"Had a great experience at Elite Body Sculpture. They are friendly and helpful and while the treatment was uncomfortable it wasn't painful and recovery was a breeze."
- Jazmen Z.
Google Review
Highly recommended!
"The staff was informative, patient, honest and never made me feel uncomfortable. I traveled there and it was so worth it. Highly recommended!"

HEAR THEIR STORY WHILE THEY'RE AWEKE
Customer Journey Videos
Frequently Asked Questions
Do people usually get just the tailbone region done?
Patients typically treat the tailbone/lower back region along with their back, waist, or stomach. That said, the tailbone fat pad can be sculpted entirely on its own.
Does this region help with my butt area? I don't want to do a fat transfer but I would like to put more emphasis on my butt.
Yes, sculpting the tailbone will provide a more sloped figure that accentuates one's natural contours, thereby helping to make the butt look curvier.
Does this procedure hurt?
Most patients describe the sensation of AirSculpt as similar to an electric toothbrush. Thanks to the use of a topical numbing solution and local anesthetic, practically no pain is experienced during the treatment.
Does this area typically swell?
The tailbone and lower back swell to a moderate degree that largely depends on one's genetic makeup. Swelling and bruising begin to subside around two weeks after an AirSculpt treatment.
How soon will I see results for this procedure?
Results will be apparent as soon as you leave the procedure, though they will really start becoming noticeable once swelling and bruising subsides after a couple of days or weeks. After three months, truly dramatic results and a dramatically narrower lower back region will be present.
If I've had a broken tailbone in the past will that affect this procedure?
A broken tailbone should not affect the procedure as long as the healing process has been fully completed. Patients should mention any past injuries to treatment areas to their surgeon during the initial consultation and gain approval from their physician if on the fence about getting AirSculpt.
Will this lower my waistline size?
Treating the lower back/tailbone alone will not affect waist size. If this procedure is done in conjunction with a stomach and flank treatment, as is often the case, then waist size may decrease sometime afterward.
Will this help achieve an hourglass shape in my middle section?
Tailbone AirSculpt alone can help draw out one's natural hourglass figure by removing stubborn lower back fat and sculpting sharper contours. That said, patients without a genetic hourglass figure may want to treat their outer thighs and waist, along with receiving a fat transfer to the buttocks or hips for a more comprehensive transformation.
Can I target my tailbone and also transfer fat during one session?
Patients can target tailbone fat and augment their buttocks simultaneously, as doing so can help accentuate one's natural feminine curvature.
Can I target the pubic area and tailbone to get a flatter look?
The pubic and tailbone regions are two popular options patients often target simultaneously, as doing so will provide a permanently flatter, toned look.
SIMPLER PROCESS. SUPERIOR RESULTS
The AirSculpt® Difference
FOCUSED ON ONE THING
Stubborn Fat
— It's all we do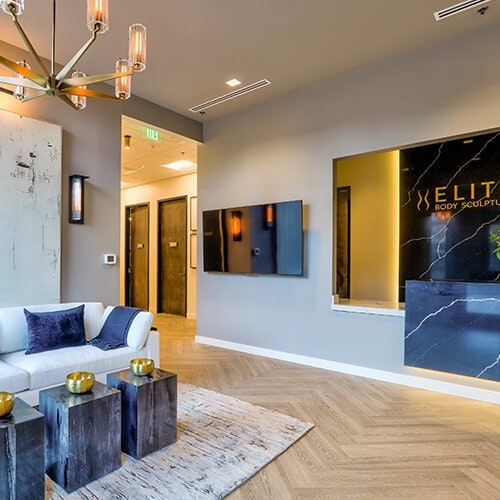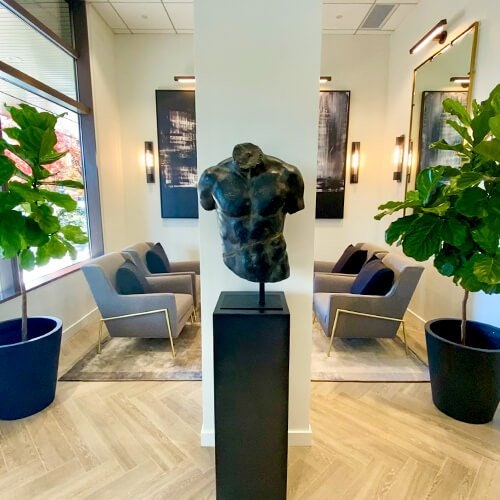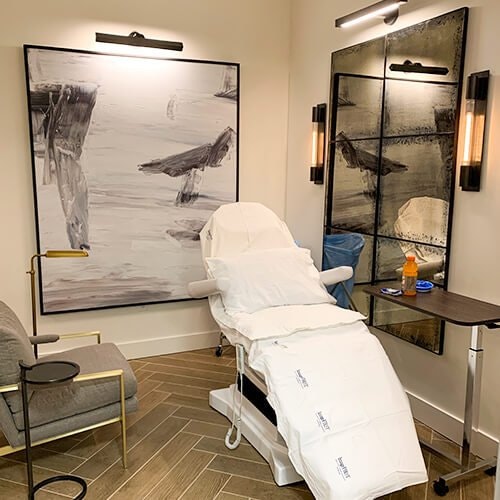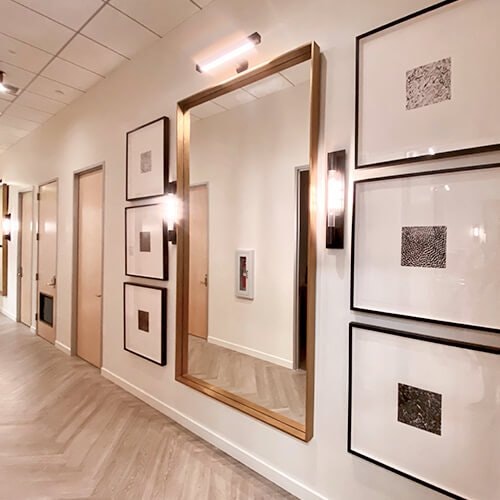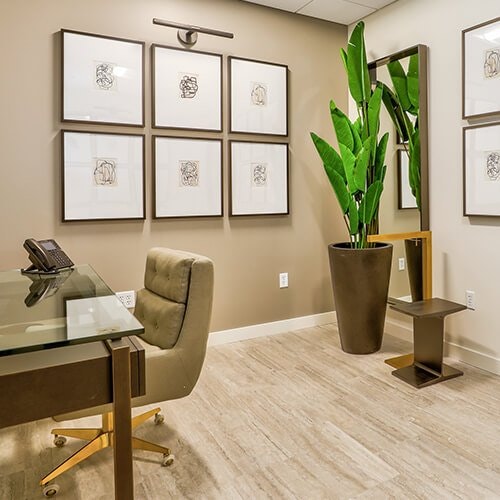 MAKE AN INFORMED DECISION
Interested in More AirSculpt® Success Stories?
SEE MORE RESULTS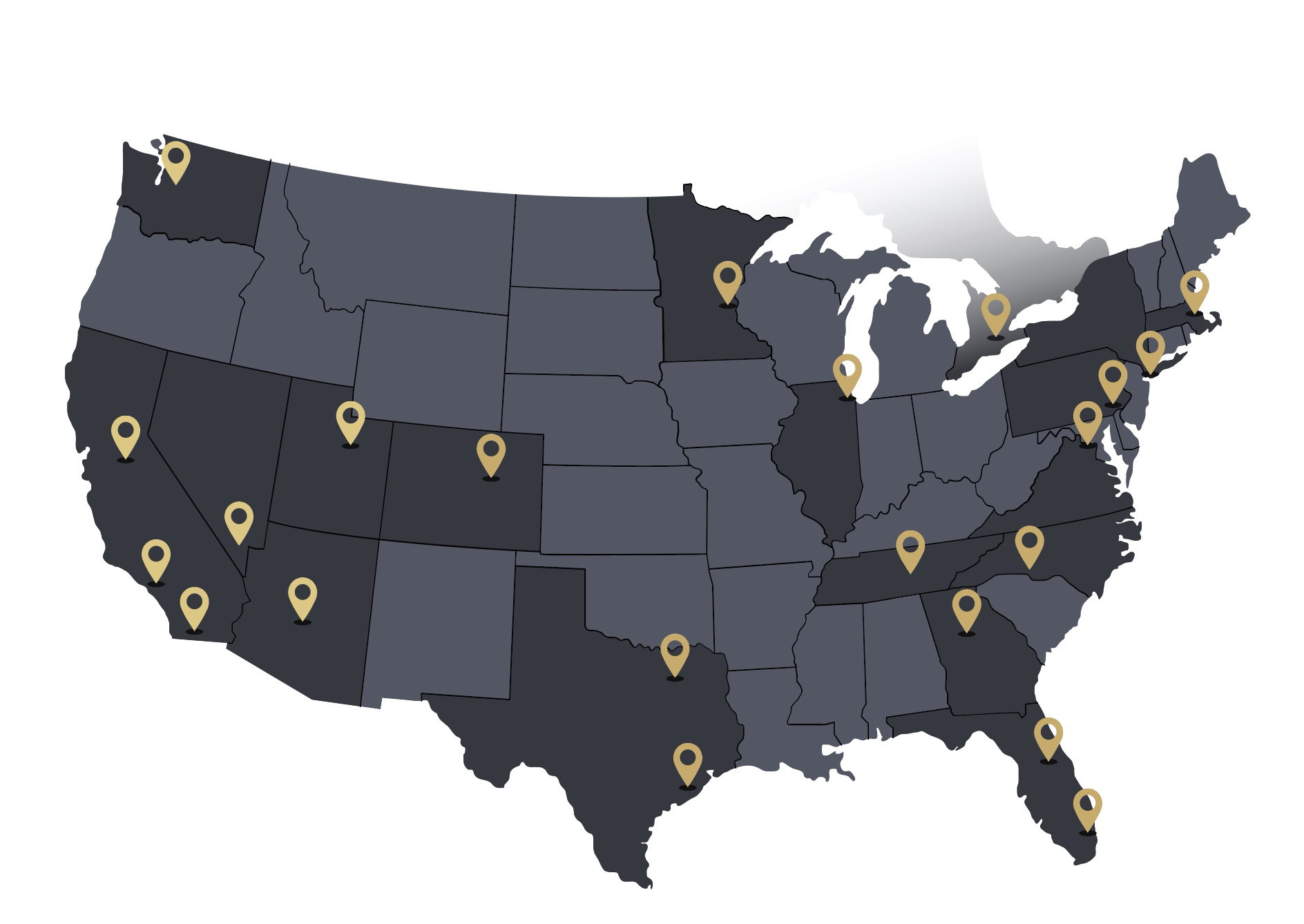 OUR LOCATIONS