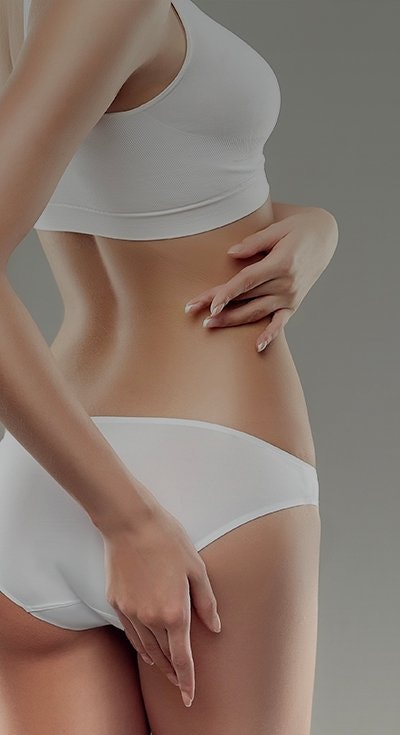 ENJOY A PERMANENT HOURGLASS FIGURE
AirSculpt® Hip Flip™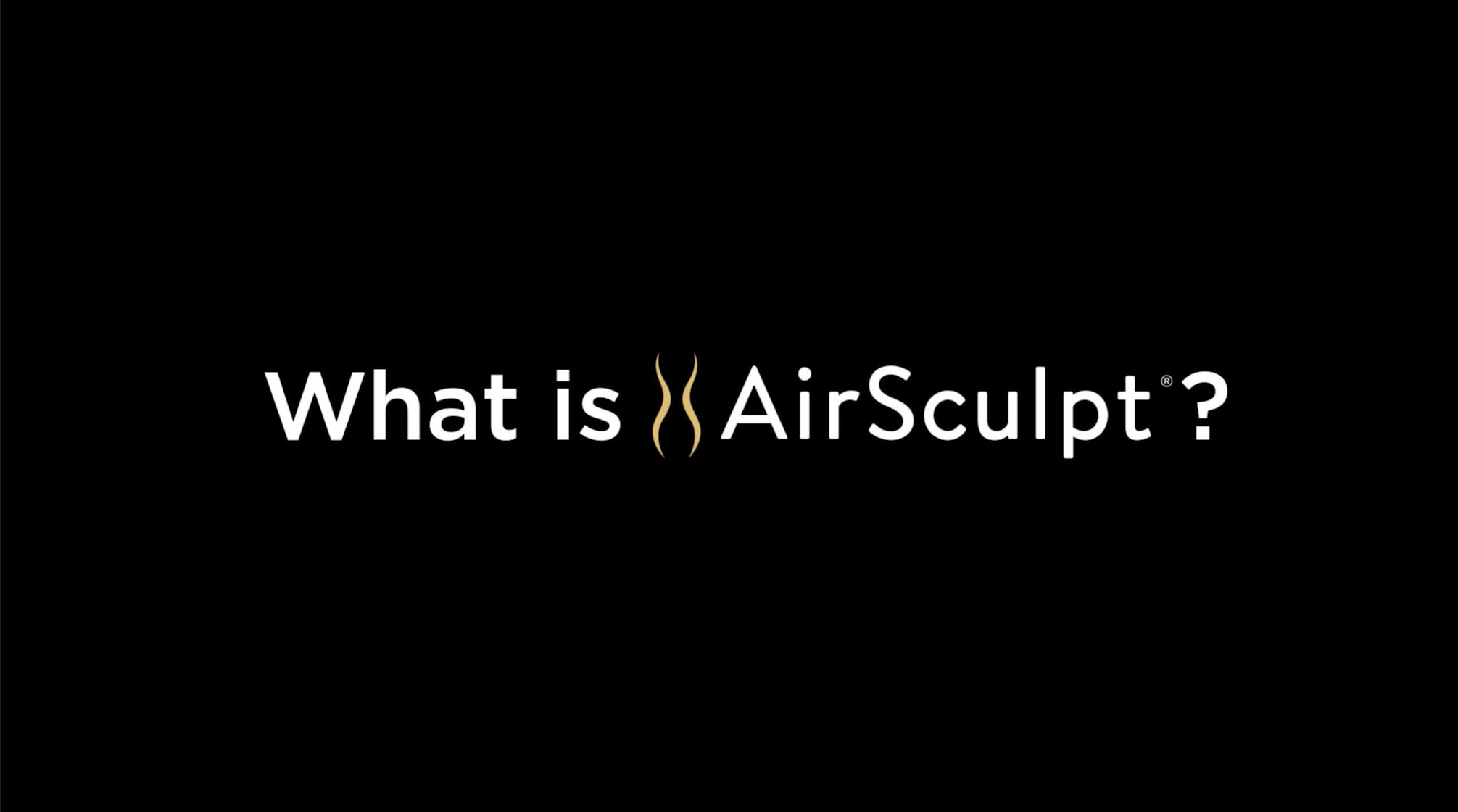 Patented Technology. Permanent Results.
Schedule a free AirSculpt® consultation with one of our specially-trained surgeons.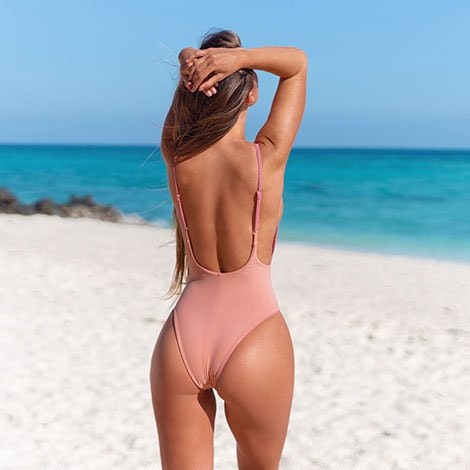 ENJOY A PERMANENT HOURGLASS FIGURE
Bringing AirSculpt® Innovation to Hip Dip Fat Transfers
You've probably ever heard of the term "hip dips" before, but what exactly are they, and what causes them? These depressions develop between the flanks and outer thighs for genetic reasons outside of our control, and practically no exercises can address them due to the lack of muscle in the region.
Luckily for patients across the continent, Elite Body Sculpture has the cure for hip dips! We invented and developed the exclusive HipFlip™ procedure to cure hip dips and create the coveted hourglass figure.
This minimally invasive hip dip surgery begins with patented AirSculpt® technology seamlessly removing fat from a trouble area. Some patients treat their love handles or outer thighs to further accentuate their contours, while others target larger areas like the full abdomen. Regardless of the donor site you choose, only a modest amount of fat is needed to fill in these indentations, meaning you can use fat from a smaller area of the body like the arms to cure your hip dips.
Using our specialized fat transfer system, we then purify the collected material and carefully transfer it to permanently fill in hip dips. This procedure is often performed during our Power Brazilian Butt Lift™, however many patients decide just to target their hips with a fat transfer.
AirSculpt® Benefits
Minimally invasive AirSculpt® is the next generation of body contouring. Designed to optimize both comfort and precision, our patented technology enables surgeons to physically pluck your fat by the cell, like berries off a bush. AirSculpt® reveals your body's natural contours by delicately targeting just the pockets of fat you want gone forever while completely sparing surrounding areas.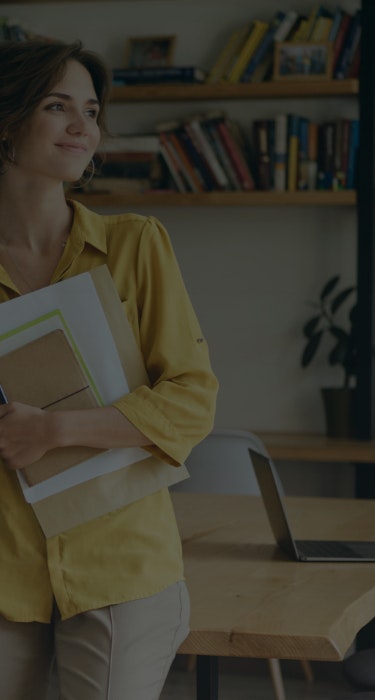 GET BACK TO WHAT MATTERS
24-Hour Downtime
AirSculpt® technology contours the body so gently that patients can get sculpted and return to work the very next day! Compare that with invasive procedures that call for weeks of downtime, prescription pain medications, and drains for excess fluid. Not only is recovery quicker, but results also begin to appear as soon as one leaves the operating room.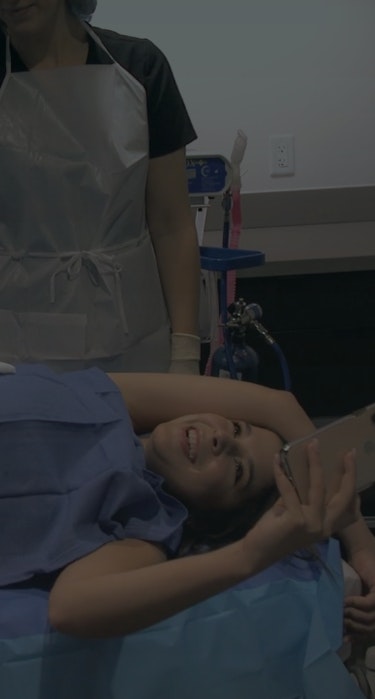 ELIMINATING UNNECESSARY RISKS
Awake the Entire Time
Elite Body Sculpture never uses general anesthesia, meaning patients remain awake throughout the entire procedure listening to music or chatting with a friend, nurse, or surgeon. Using local anesthesia drastically reduces risks while also allowing patients to be maneuvered during treatment to ensure perfectly balanced results.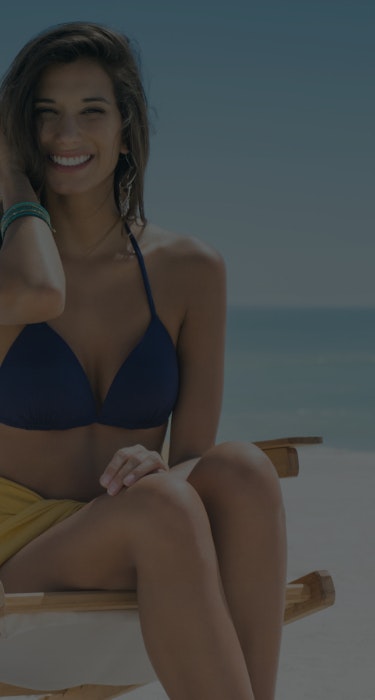 MAKING BODY SCULPTURE A SPA-LIKE EXPERIENCE
No Scalpels or Stitches
Rather than cutting large incisions with a scalpel, AirSculpt® uses a biopsy punch tool just two millimeters wide to create an entryway that heals with dissolvable sutures. Entry points wind up looking like mere freckle marks, and surgeons strategically make them in folds or creases where they can be easily concealed.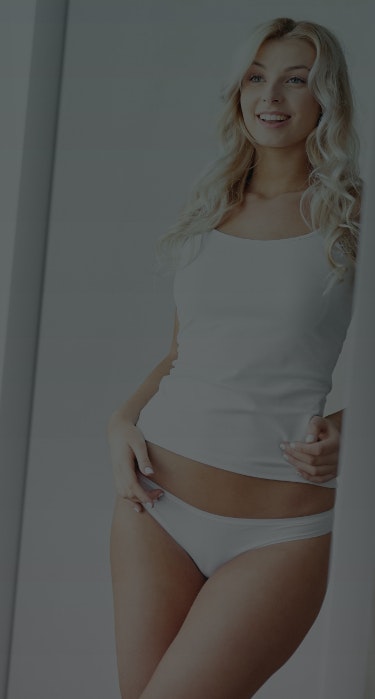 PERMANENT AND INSTANT TRANSFORMATIONS
Results in One Session
Don't settle for time-consuming procedures that required upwards of five sessions, only to deliver meager outcomes at best. At Elite Body Sculpture, there are no sessions, just permanent results with one single treatment. Patients walk out of our doors with instant results that get dramatically better with time.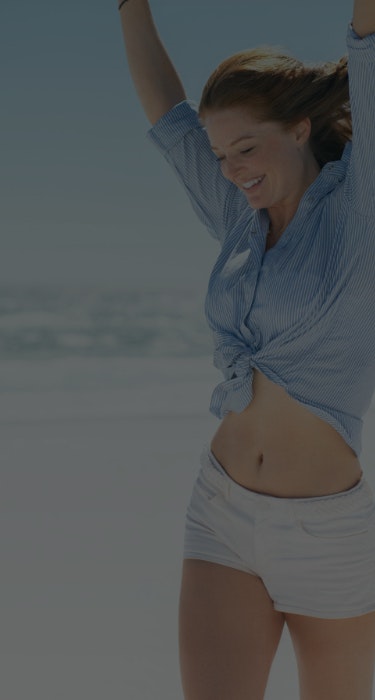 CUSTOMIZED TO YOUR PREFERENCES
Natural-Looking Results
Whether it's just fat removal or a transfer as well, our patented technology produces natural-looking outcomes that accentuate your natural curves and maintains desired proportions. Furthermore, AirSculpt® always leaves the treated area's skin tighter than before, meaning patients can skip the invasive lift procedure!
Real People, Real Results
Sensitive Content
These photos contain sensitive content which
some people may find offensive or disturbing
Sensitive Content
These photos contain sensitive content which
some people may find offensive or disturbing
Sensitive Content
These photos contain sensitive content which
some people may find offensive or disturbing
Sensitive Content
These photos contain sensitive content which
some people may find offensive or disturbing
Sensitive Content
These photos contain sensitive content which
some people may find offensive or disturbing
Sensitive Content
These photos contain sensitive content which
some people may find offensive or disturbing
Amber L.
Yelp Review
I was awake the entire time
...and even had a friend film the procedure for me. If you're considering AirSculpt v. Traditional Liposuction, Elite Body Sculpture is the place to go.
Frida Brooks
Google Review
Recovery was a breeze
Had a great experience at Elite Body Sculpture. They are friendly and helpful and while the treatment was uncomfortable it wasn't painful and recovery was a breeze.
Jazmen Youngblood
Google Review
Highly recommended!
The staff was informative, patient, honest and never made me feel uncomfortable. I traveled there and it was so worth it. Highly recommended!

HEAR THEIR STORY WHILE THEY'RE AWAKE
Customer Journey Videos
IS AIRSCULPT® RIGHT FOR YOU?
Frequently Asked Questions
What areas on the hips are considered a hip dip?
Hip dips are naturally forming indentations located on the upper side of one's legs, where the outer thigh meets the hip and love handle region. Practically no exercises can address these indentations due to one's underlying genetics and the general lack of muscle in the area.
What is a HipFlip?
The HipFlip™ is an AirSculpt fat transfer designed to seamlessly remove stubborn fat, cure hip dips, and sculpt the hourglass figure. This minimally invasive procedure uses patented technology to harvest stubborn fat from any part of the body, such as the love handles, arms, or back. After purifying the fat with a specialized closed-loop purification system, patented AirSculpt technology distributes the exact quantity of material needed to augment the hips evenly.
Can you get a Hip Flip procedure without a fat transfer?
Patients can lessen the appearance of their hip dips by targeting outer thigh and hip fat, which evens out the indentations and creates a curved, defined backside. However, we still recommend combining this with a HipFlip™ to achieve optimal results.
Can I get a BBL and a Hip Flip procedure at the same time?
The PowerBBL™ and HipFlip™ can be combined or done separately.
Can you transfer arm fat for the Hip Flip procedure?
Fat from smaller body parts such as the arms can be used for the HipFlip™, as this fat transfer requires less material than a breast or buttock augmentation.
What causes someone to have a hip dip?
Hip dips primarily form as a result of one's genetic makeup, including their bone structure and how the body distributes muscle and fat. Waist width and buttocks size can also dramatically emphasize or lessen the appearance of hip dips.
What are the common areas you can take fat from to get a HipFlip?
Any trouble area with stubborn fat can be used for a fat transfer to the hips. Smaller body parts such as the waist, arms, or outer thighs can be used for the HipFlip™, as this fat transfer requires less material than a breast or buttock augmentation.
If I have less of a hip dip on one side, and more on another...can the HipFlip give me an even look?
AirSculpt's automated nature was, in fact, designed to even out asymmetrical body features such as hip dips.
How long do I need to wear compression garments?
Garments should be worn for approximately three weeks after a HipFlip™.
How is this different from hip implants?
AirSculpt fat transfers to the hips are superior to implants in every regard – safety, results, and longevity. Thanks to our gentle technique, AirSculpt patients avoid being put under, skip the painful recovery, and enjoy faster healing. Implants, comparatively, require general anesthesia and result in noticeable scarring. Patients receiving implants incur added risks of autoimmune diseases if the body rejects the artificial material within it, and aesthetically, they tend to look eerily unnatural. Implants can also move around over time and cause rippling, whereas a patient's fat will settle in a balanced manner that accentuates one's natural contours.
Where are the entry points?
Entry points for a HipFlip™ are made in the region of the hip dips, right where the leg meets the hips.
If I wanted even bigger hips, can I get this procedure done more than once?
Patients will achieve complete results with one HipFlip™ alone, but even more robust changes can be sculpted with a fat transfer to the buttocks.
What defines the difference between a Hip Flip and a Power BBL?
The key difference between a PowerBBL™ and HipFlip™ is that actual buttocks are enhanced instead of hip dip depressions between the love handles and outer thighs. Hip dips are typically treated during a buttock enhancement, but treating the hip dips alone is called a HipFlip™. The HipFlip™ is cheaper and comes with an easier recovery than a PowerBBL™ because patients do not have to avoid putting pressure on the buttocks for two weeks.
Other areas recommended with the hip flip?
Any trouble area with stubborn fat can be used for a fat transfer to the hips. Smaller body parts such as the waist, arms, or outer thighs can be used for the HipFlip™, as this fat transfer requires less material than a breast or buttock augmentation.
Can I also remove my tailbone fat to enhance this procedure even more so?
Patients targeting outer thigh and waist fat, which make hip dips even more pronounced, will achieve optimal results when combined with the HipFlip™.
Is it painful?
During an AirSculpt fat transfer, you'll feel some vibration but not pain. We provide painkillers, numb the treated area beforehand, and give the patients the additional option of laughing gas if they feel like they need it. Patients describe the actual fat removal and transfer steps as similar to a deep-tissue massage or electric toothbrush-like sensation. Since AirSculpt® is minimally invasive and takes extra steps to be gentle on the body, recovery is far less painful than traditional options.
What is recovery like for the Hip Flip?
Recovery is much simpler than a fat transfer BBL, as patients do not have to avoid sitting or sleeping on their buttocks. Patients do have to avoid sleeping on their sides for two weeks, but otherwise this treatment's recovery is similar to any other AirSculpt procedure.
Will I need a Brazilian Pillow to sit?
HipFlip™ patients do not need a BBL pillow to sit down after their treatment.
When will I be able to sit?
HipFlip™ patients will be able to sit down after their treatment.
Does the fat migrate?
A small amount of material is naturally reabsorbed following a fat transfer, which the surgeon will always account for ahead of time. Otherwise, fat will not migrate or move around at all after a HipFlip™.
How should I prepare for this procedure?
Patients should first and foremost follow their surgeon's specific instructions. Blood thinners, aspirin, ibuprofen, and omegas must be avoided prior to treatment (take Tylenol for pain if needed instead). Patients should avoid applying lotion or body cream to the treated area, and refrain from consuming caffeine and tobacco on the day of the surgery, plus no alcohol the night before or day of AirSculpt. If you are diabetic, please bring your glucose testing meter and testing strips so we can test your levels before the procedure. Patients should pick up medication before coming in but not take any. Finally, we recommend wearing dark, loose clothing and eating a large meal before arriving so medication is not taken on an empty stomach.
What happens if I gain or lose weight?
Fat targeted during an AirSculpt® session is permanently removed and will not come back to that body part. If you gain weight after your procedure, the fat will appear anywhere but the treated area, so your new proportions tend to be preserved even in this scenario. We, therefore, recommend a healthy diet and exercise following your AirSculpt® treatment.
Regarding the area that was enhanced during an AirSculpt fat transfer, results will be permanent after the initial reabsorption that ensues any natural fat graft. Dramatic weight fluctuations can also affect results, although newly achieved proportions should remain relatively intact.
SIMPLER PROCESS. SUPERIOR RESULTS
The AirSculpt® Difference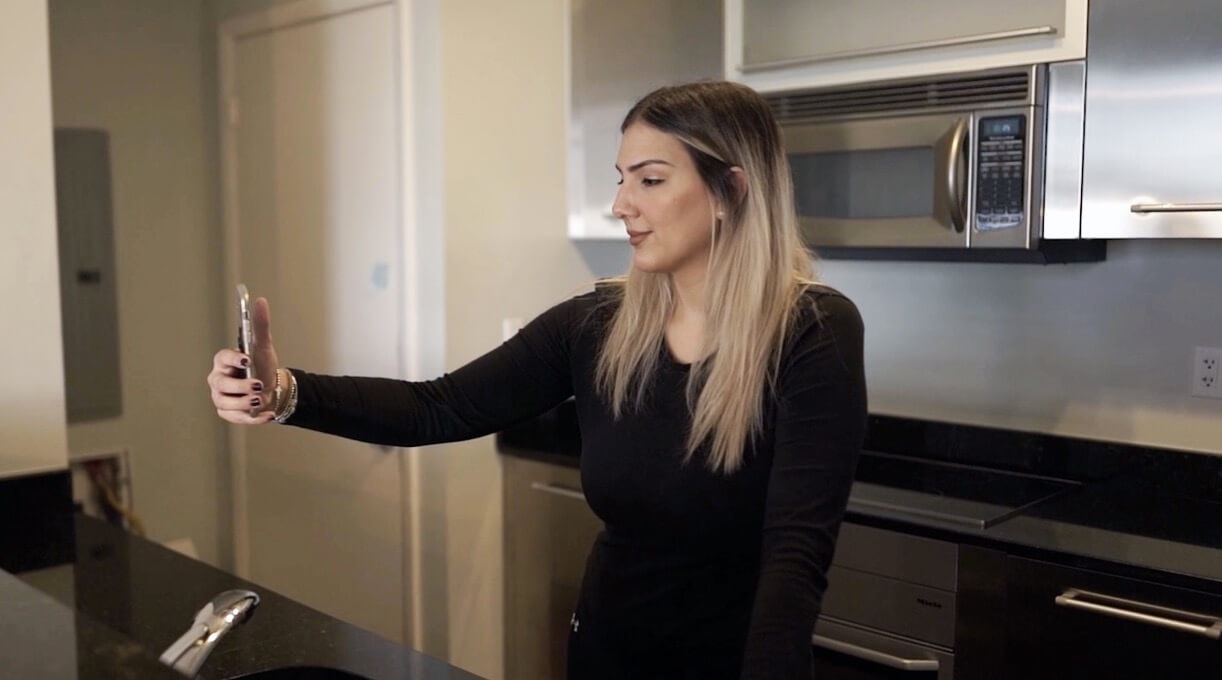 Begin Your Elite Experience
Virtual consultations are designed to be quick and easy! First, you'll have an introductory call with one of our patient coordinators. After the call, we'll send you a link to upload photos of your trouble areas. We'll respond within two days to review your photos however you prefer — E-Mail, Text, Phone Call, or FaceTime. You also have the option to video with a surgeon to discuss your options in further detail!
FOCUSED ON ONE THING
Stubborn Fat
— It's all we do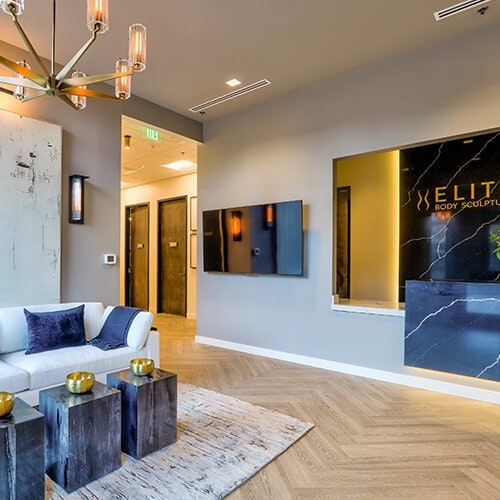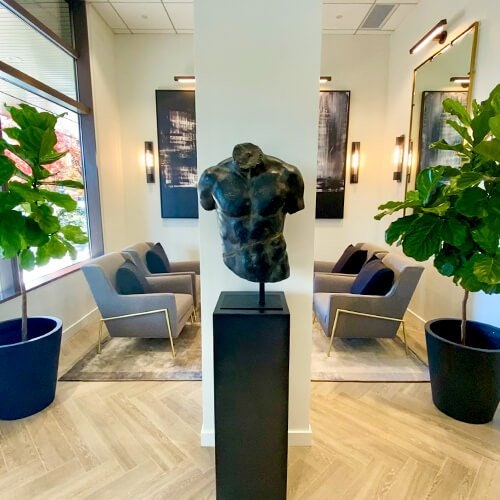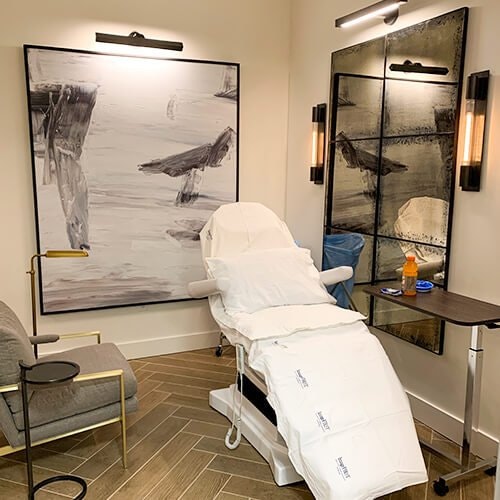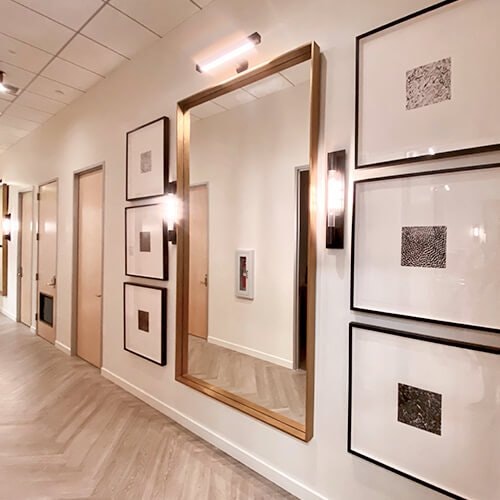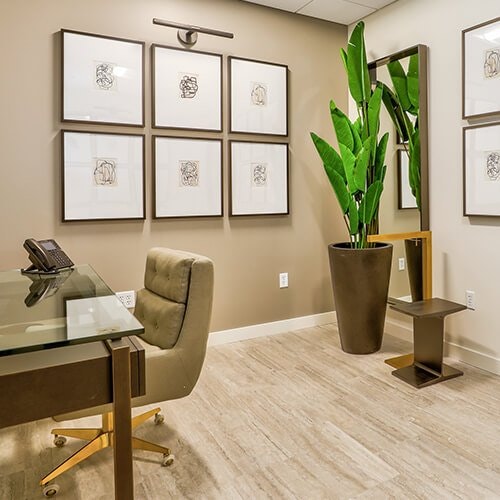 MAKE AN INFORMED DECISION
Interested in More AirSculpt® Success Stories?
SEE MORE RESULTS